Agenda 2016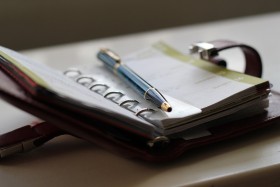 Zondag 31 januari   ;  Onze eerste reis voert naar een spiksplinternieuw museum  MORE  de collectie van Hans Melchers met werk van o.a Carel Willink en Pyke Koch. Naderhand bezoeken we nog de oude Hanzestad Zutphen met de mogelijkheid om daar een mooie Hofjeswandeling te maken.
Zondag 28 februari ;  Meestal rijden we er met een grote boog omheen. Onterecht zal vandaag blijken, Luik is een interessante stad. In de ochtend bezoeken we naar keuze het Museum voor het Waalse leven of La Batte, de grote brocantemarkt langs de oevers van de Maas. S'middags lopen voor de liefhebbers de " Maigretwandeling " door de Luikse binnenstad.
Zondag  27 maart    ;  Op audientie bij Koning Willem 1, volg onze tweede koning gedurende 24 uur op deze mooie expositie in het Nationaal Archief. We gaan naar onze regeringsstad, Den Haag. Na ons bezoek aan het Nationaal archief kunnen de liefhebbers de Willem 1 route naar het Scheveningse strand lopen maar ook het pas verbouwde Mauritshuis of de gezellige Haagse binnenstad zijn natuurlijk zeer de moeite waard.
945 Responses to "Agenda 2016"